Today is the start of what I call Funnovation Friday Find(s). I don't usually do the cutesy titles for certain days of the week thing, but here you have it (for right now)! This is when I will be posting fun items I find from Etsy shops. It could be one or more items from a shop being showcased. Could be items for kids or right down to a pet, basically, for anyone.
Today's Etsy shop is
Oh Dier
. This shop makes wood signs, wooden toys and photo prints. Each item is lovingly made by hand.
Here's what I love: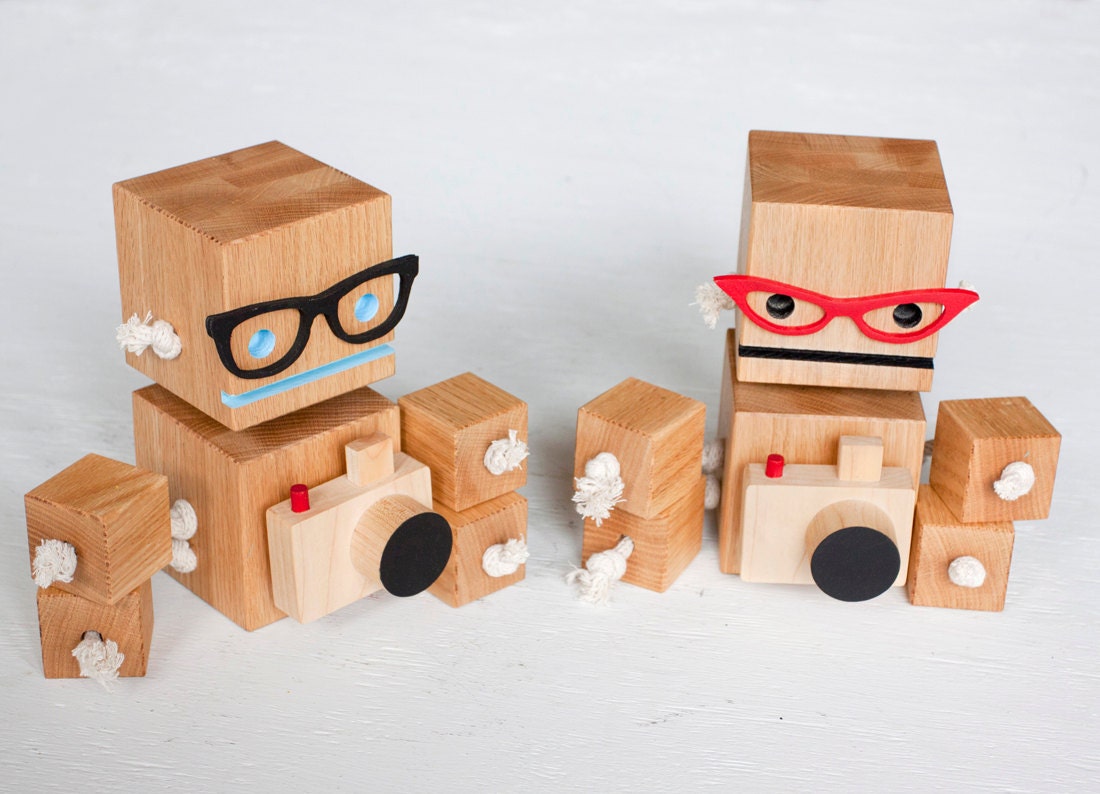 Camera Bots! These robots are made from reclaimed oak.
If you don't have any kids
this will still be great as home decor.
Yo Gabba Gabba and Money Mark - Robo Dancing
Yo Gabba Gabba and Datarock - Smile for the Camera