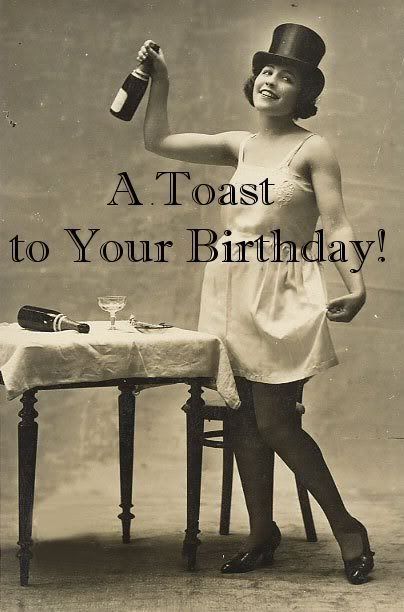 WoW! I'm 24 years old. Happy birthday to myself! I'm so fighting the quarter life crisis. All week long I was sorta kinda "okay", then last night I had a mini melt-down, not good. I will force myself to go through with what I'd already planned with a smile on my face anyway though. I will be having dinner with family and friends at
Caleco's Bar & Grill
and after that I will at least delight in my daughter running around and playing in the water at
the Citygarden
with her cousins. The only thing that will be missing is my other honey bun...(sigh). He has to work so can't knock him for it, especially when I come up with plans last minute and expect it to work out. Oh, how I so wanted to model that red and black lace lingerie in front of him for later though!
My whole weekend is pretty much booked. Tomorrow I will be going to one of my old school friend's 23rd Birthday Bash at the Loft. At least I can look forward to wearing my red, black, and camel colored retro-kitschy attire. I say kitschy because I'm wearing just a little bit of leopard print on this sheer flowing cascade vest and kitten heel shiny red pumps with black soles. A great place to visit online is
Plastic Land
. They have retro and they have kitsch. Nothing wrong with a little rockabilly kitsch!