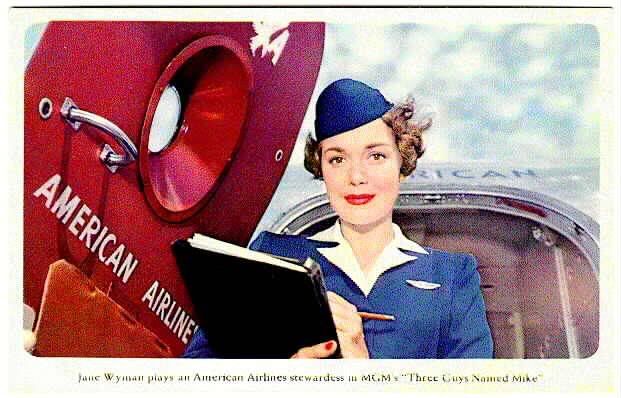 photo via photobucket
One great movie is, "
Three Guys Named Mike
". If you're into the airline stewardess style, then you'll love this comedic tale of an American Airlines stewardess flirting with an adman, pilot and scientist. Actress Jane Wyman, actor Van Johnson, actor Howard Keel and actor Barry Sullivan star in this (1951) film. At the end of the movie Marcy Lewis (Jane Wyman) is forced to choose one fella after they find out about one another. It's purely ironic that I just posted pictures of airline stewardesses the other day and tonight this movie is showing on Turner Classic Movies (TCM)!